PROJECT WORK PLAN
A work plan is an outline of a set of goals and processes by which a team can accomplish those goals. Whether used in professional or academic life, this will help you stay organized while working on projects.
Project Team Organizational Chart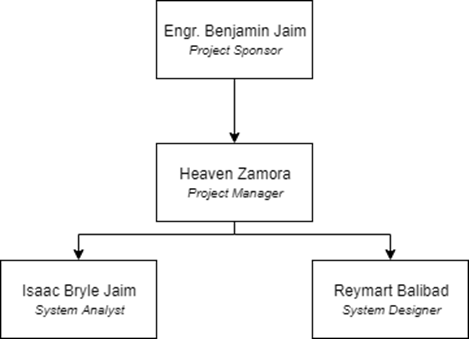 System Gantt Chart
A gantt chart is used to illustrate a project schedule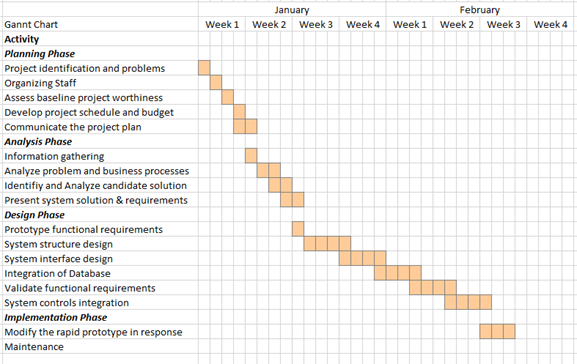 Figure above shows all the activities and days together with its durations. The design phase has the longest days among all the activities because it is the time where the proponents make the coding of the system. Every activities was made with the cooperation of the proponents. The maintenance from the implementation phase is not that required.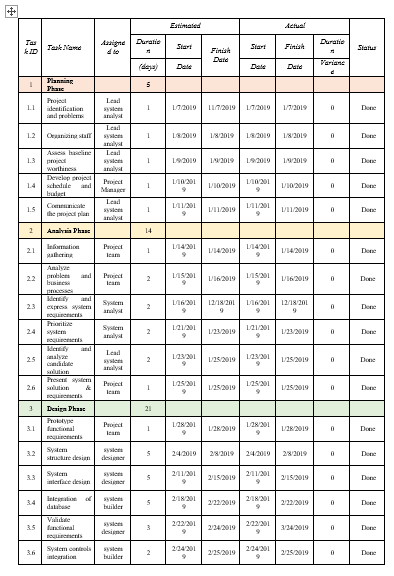 System Design Template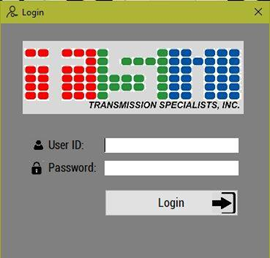 Log-in Interface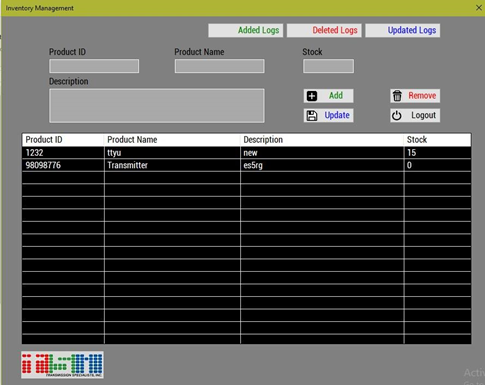 Main Interface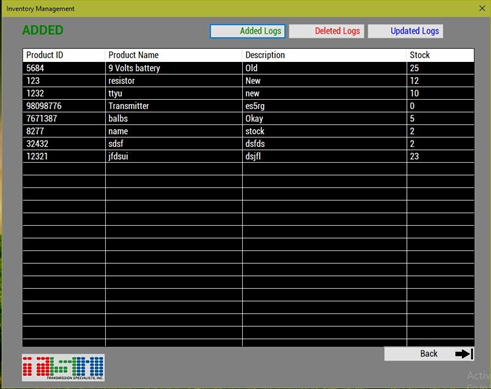 Added Log View Interface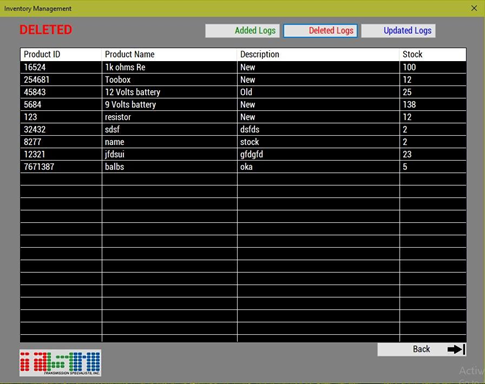 Deleted Log View Interface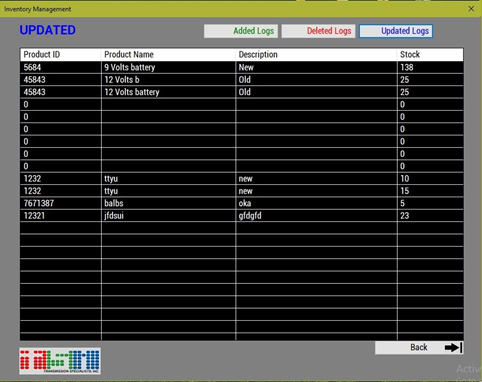 Updated Log View Interface