---
Shot by Canon 700D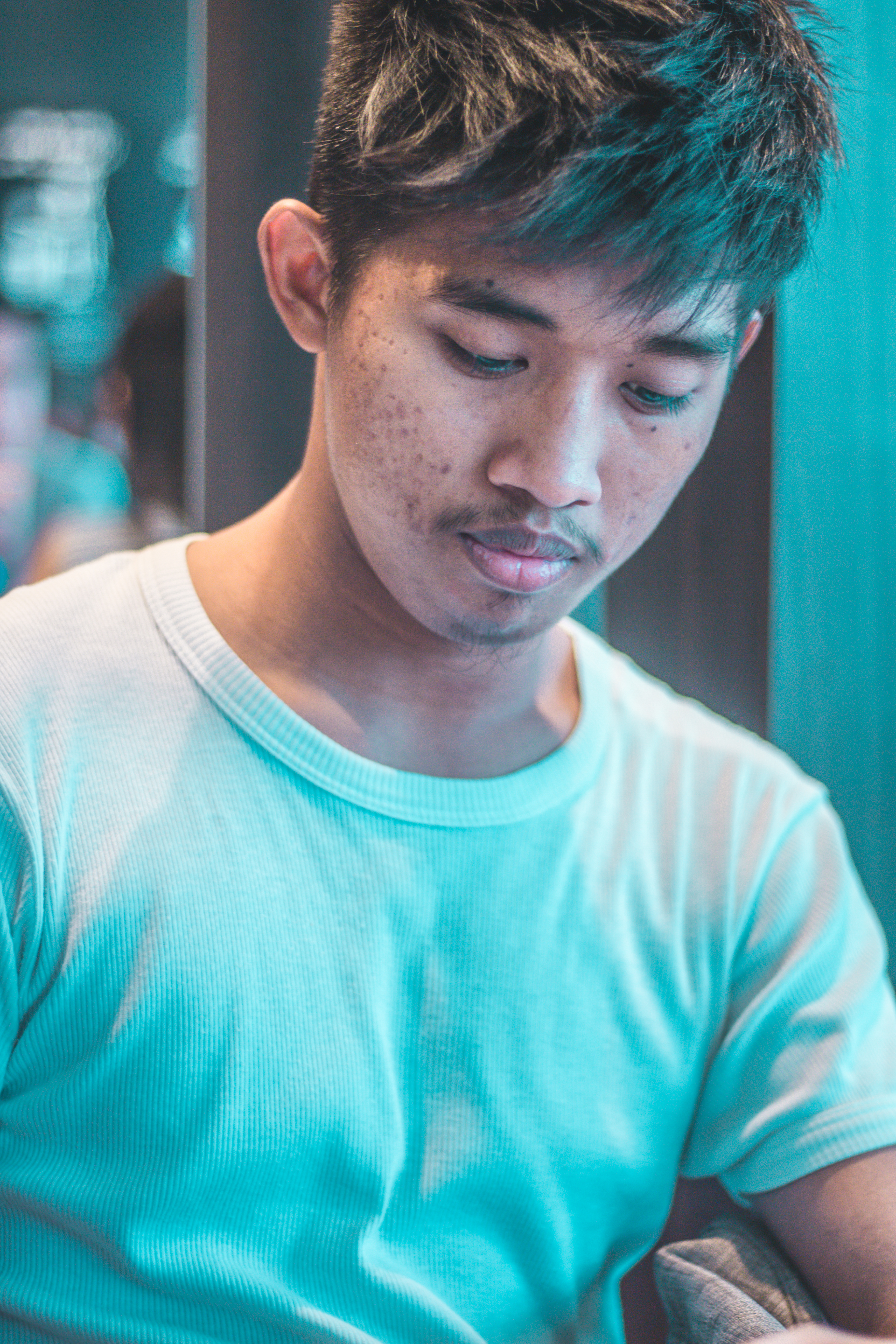 This photo was shot around 7 Months ago, this day was a preparation for Sinulog – one of the biggest fiesta in the Philippines because Cebu was the first place to know the Catholic Religion. P.S. – Please take note that this post is not about religion or religious beliefs. We were done visiting the church at this time, we went straigh ahead to McDonalds and have a late breakfast. It was 9am in the morning and we were very hungry.
I named this blog "Elthon's Booty Call" is because when he calls or messages us for meet ups almost everyone will hang out together and eat together with Elthon. Elthon was the most influenced person in our circle of friends. Once he says "Hey lets go eat Jollibee" 90% of us will most likely to go.
The photo was a random shot – but manually adjusted with love so we may still able to see the colors teal from its shadows. The shot was from a 50mm lens with an aperture of 1.8, a shutter speed of 1/400 and an ISO of 400 (because we are inside McDonalds). It was a little bit noisy at first. But the magic usually happens in our adobe lightroom.
First was, I had to focus its temperature so we can see the colors teal and orange. Scaling down the highlights a bit, and the shadows scaled up to let it view his shadowed hair. So for the colors, I really focused in the orange and teal color, I cancelled the noise (noise reduction) and never bothered for the clarity, because it was clear enough for me. Everything is good, and I was also amazed by its results. I think next time ill be adding a before and after photo below! Cheers!
Color Pallete

Credits to Canva for the Color Pallete Generator
Thanks for Reading! What are your own opinions about the photo, do I still have to improve it? P.S. Photo and Watermark is Official mine.
Camera Settings
| CAMERA MODEL | Canon 700D |
| --- | --- |
| LENS | Canon 50mm |
| ISO | 400 |
| SHUTTER | 1/400 |
| APERTURE | 1.8f |
| FLASH | No |
Support & Visit my Official Website ChuckUnlimited