---
Shot by Canon 700D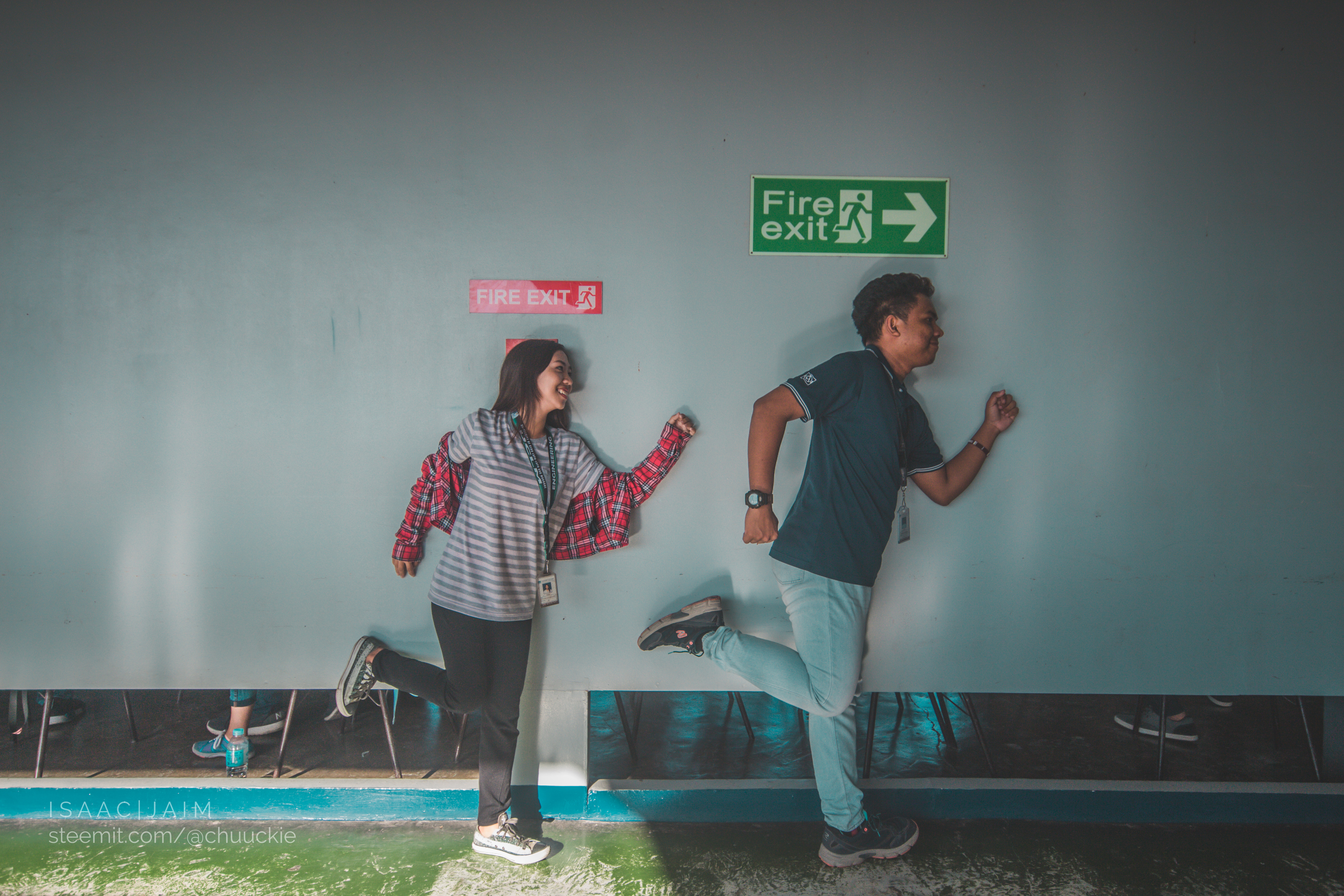 Another random shot from what I took from the last school semester. Why is it random? – I don't know either. But for sure, I was trying to test out the light from the left and the shadows of the right, so I may know how can our adobe lightroom is capable of.
I titled it fire exit, because my friends randomly said – "Take us a gag picture with a fire exit". There goes fire exit. Nothing much about the story of this photo, what I discovered after this is the capabilities of the Adobe Lightroom. I minimized the highlights of the photo and also the contrast, then after that is the change of colors as you may have noticed, after that nothing more – nothing less.
Color Pallete

Credits to Canva
What do you think? P.S. Photo and Watermark is Official mine.
Camera Settings
| CAMERA MODEL | Canon 700D |
| --- | --- |
| LENS | Canon 18-55mm 3.5f |
| ISO | 400 |
| SHUTTER | 1/250 |
| APERTURE | 3.5 |
| FLASH | No |