---
Shot by Canon 700D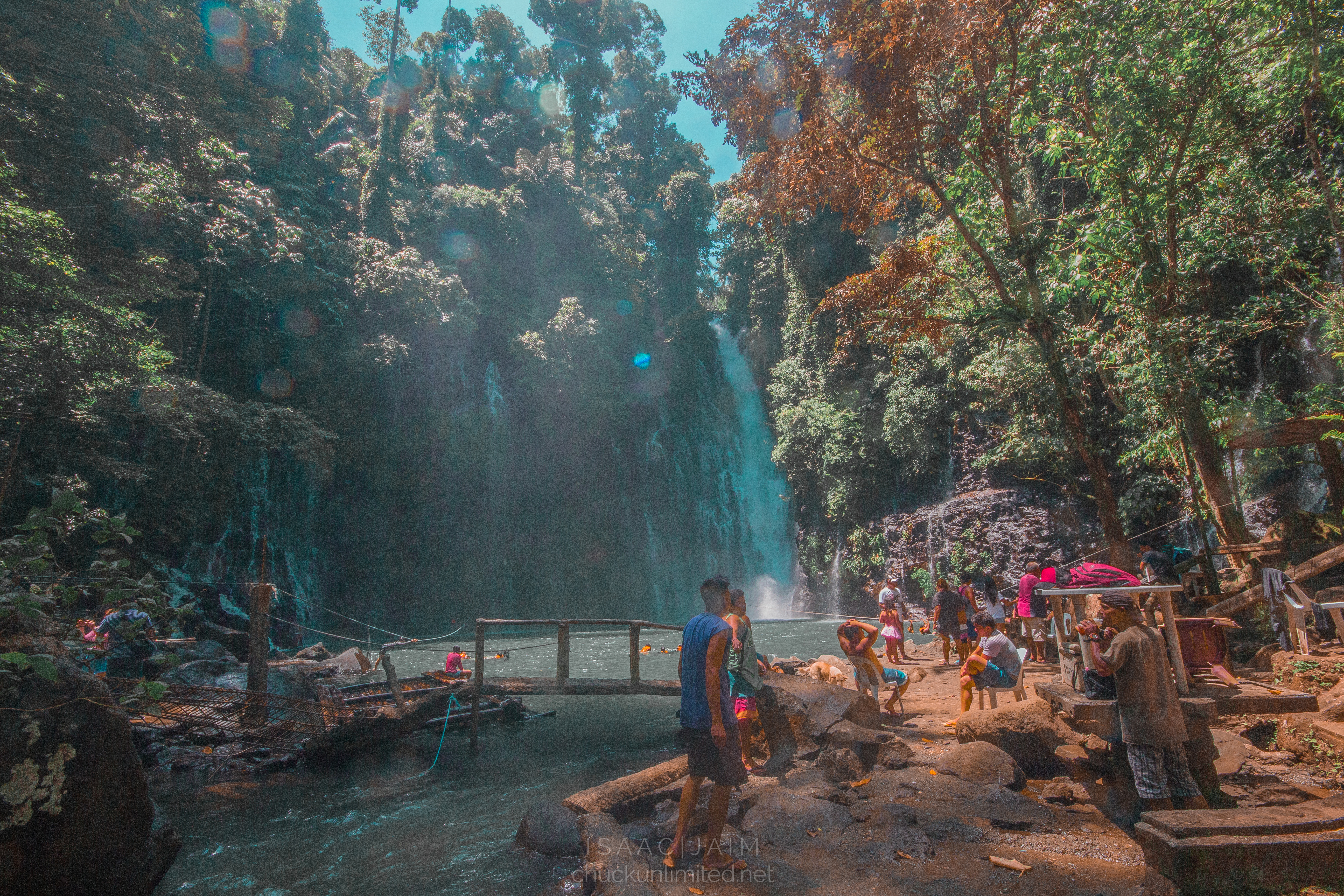 This photo was taken I think 4 months ago, me and my sister had a little vacation from the beauty and the mountains, hills and forests of Mindanao. It was quite spectacular moment for me, because I was born and raised as a kid in Mindanao, yet this was my first time seeing the water falls. Tinago falls is one of the secrets of Iligan City – it is because the one the Iligan City showcased is the Maria Christina falls, which is currently an electric dam and it is no available for swimming.
Tinago Falls is derived from the word Cebuano – Hidden falls. It is literally hidden because you have to travel a few meters under to see Tinago Falls. Tinago falls is also connected to Maria Christina Falls. We walked almost 15 minutes (under) because tinago falls was really far far way.
For the photo, well at this time – this was the time my SIGMA Lens 10 – 18mm was broken. If I lock my lens mount to the camera it will give me an error that the lens is not directly attached to its gold plates. What I did was – I did not lock the mount, but I have to take a picture with the wide angle lens. So the Aperture was not available at this time. So the photo was a bit challenging so I decided to play with its settings.
For the colors – I really like to play with my Adobe Lightroom. I have to make the blue leaning to teal, I saturated the colors green, yellow and orange. So we may able to see more the colors and the beauty of Tinago falls. I was also challenged because the photo was a bit noisy, I did not have to bother the noisy elements of the photo. I minimized the photos highlights down to -100. To make the vibrance and saturation more obvious, lets scale it high up to +20. Last but not least is the sharpness of the photo.
Color Pallete

Credits to Canva for the Color Pallete Generator
Do you have any thoughts about this photo? P.S. Photo and Watermark is Official mine.
Camera Settings
| CAMERA MODEL | Canon 700D |
| --- | --- |
| LENS | SIGMA 10-18mm 4.0f |
| ISO | 400 |
| SHUTTER | 1/200 |
| APERTURE | Not Available |
| FLASH | No |