Blog Update
So I recently notice that If Im planning to create my own domain, it should be presentable as well as noticeable so I can engage more with my audience. I also would love to mention my humble and supportive audiences @jlufer, @digitalmind & @delegate4upvot . (Please do visit their blogs, I will be engaging with them through comments) I am also not asking for upvotes if you want to engage with other blogs.
---
Shot by Canon 700D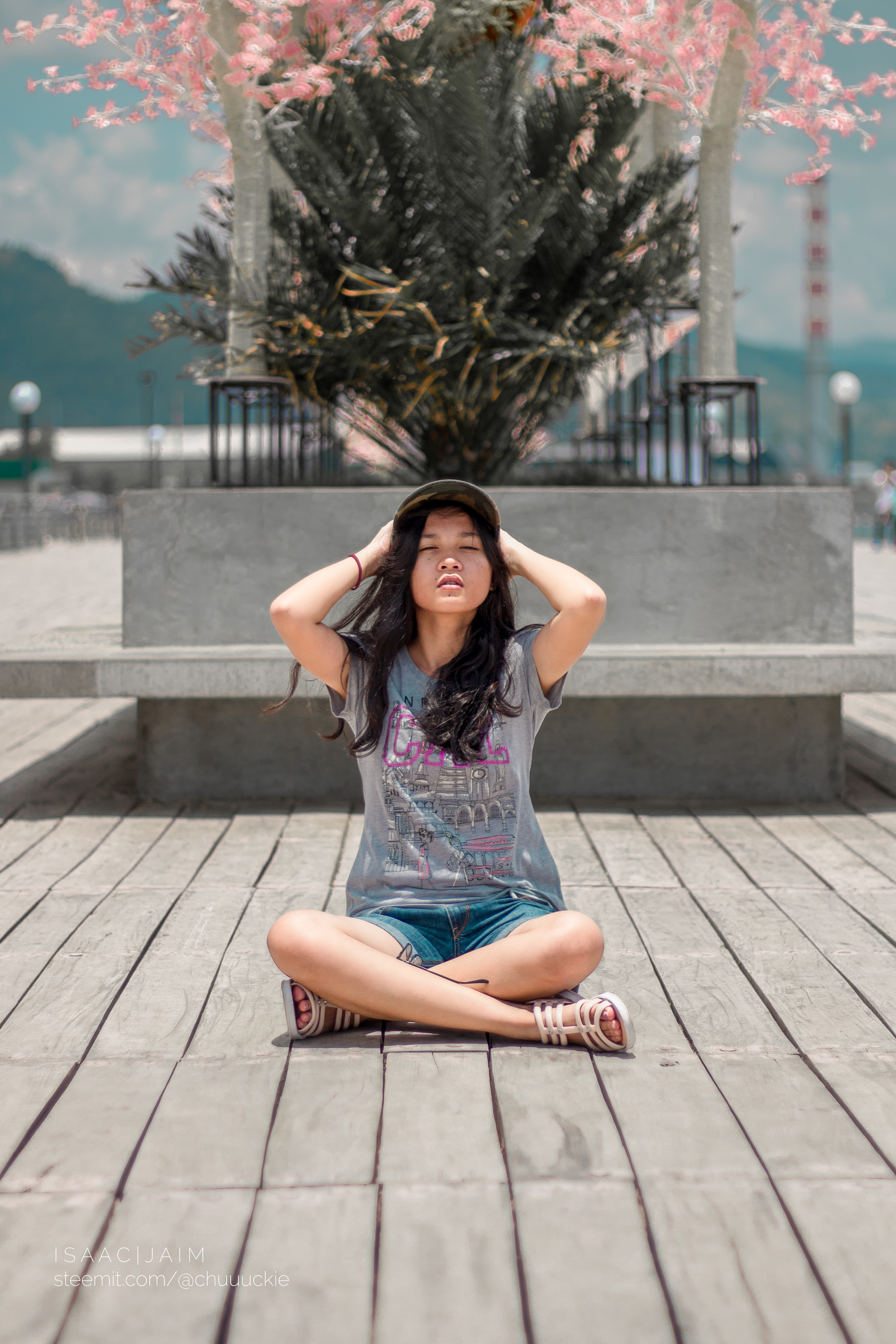 The shot was taken 2 months ago, I never had a chance posting this photo because I would not get a secure upvote from others. Meaning this photo was supposed to be undervalued, which I really treasure my photos because I love what I am doing.
As we walk around the streets of Naga City, we decided to take some few shots of my sister @incredibleirah. I managed to shot a few photos of her around the baywalk, as you may have notice – I am not able to put the before and after photos from this photo it is because I lost the RAW file or I misplaced it somewhere else.
The photo was shot with a Canon 50mm lens on a 1.8f. It was a bright sunny day, so I manually set up my shutter speed around (1/1000 – 1/2000) this is to maximize the ability of our lens which has an open aperture of 1.8f. I edited the photo with Adobe Lightroom CC 2017. You also may notice that the color combination really matches with pink and somewhat like steel blue.
What I really like the most of this photo is the Rosy Brown – which is a fake sakura flowers from the baywalk.
Color Pallete

What do you think? 2 days left
Camera Settings
| CAMERA MODEL | Canon 700D |
| --- | --- |
| LENS | 50mm 1.8f |
| ISO | 100 |
| SHUTTER | 1/1000 |
| APERTURE | 1.8f |
| FLASH | No |