---
Shot by Canon 700D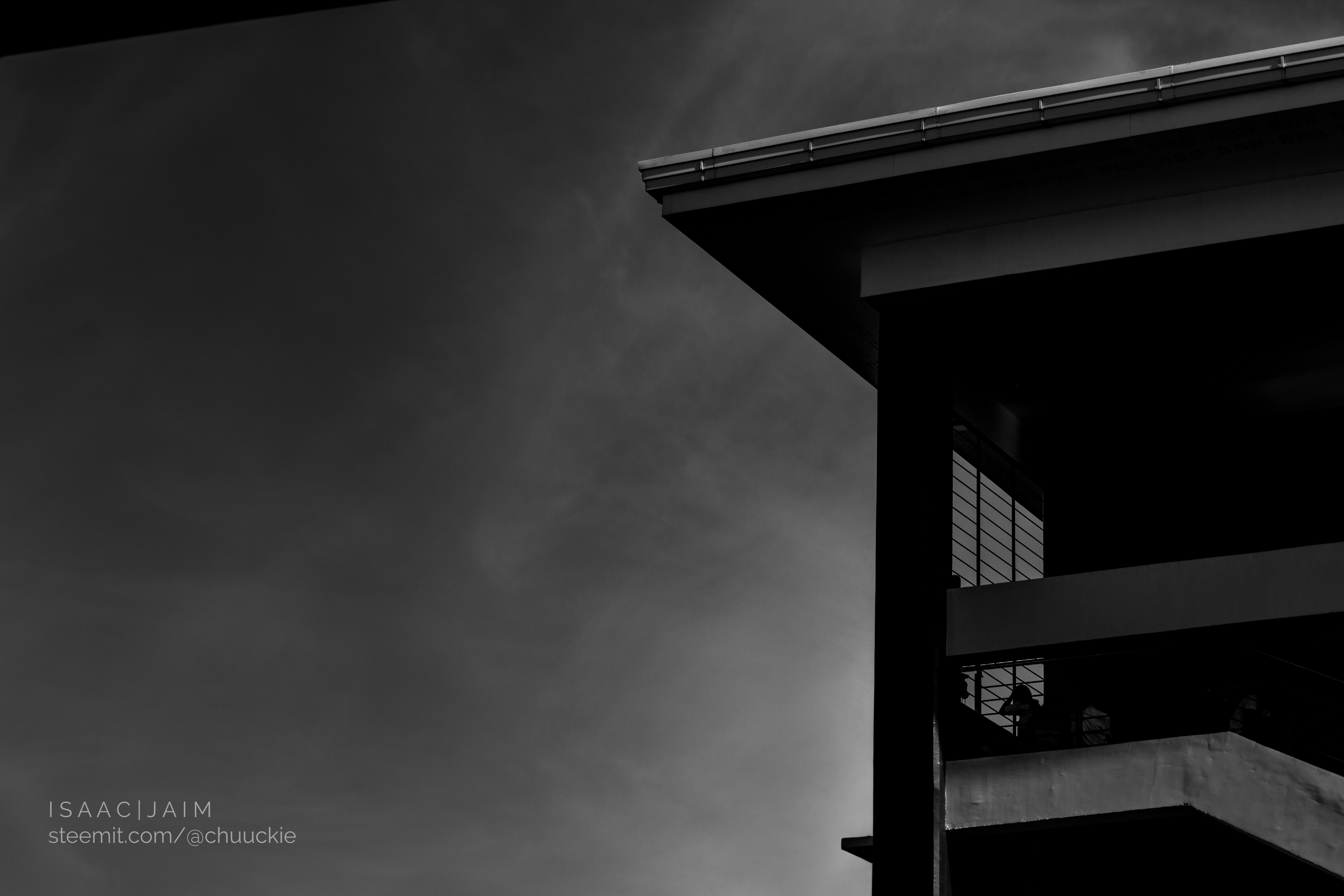 This photo was shot a year ago, and also inspired from the photos I manually views from the others, I asked myself – "What if I can also make a Black & White photo?" and so there it begins. With my love and passion from this photo, I realize that the photo and the subject should feel like old or drama.
I decided take the place at our University. I still dont know if you really get the message of this photo. The photo is more on emotion, it is not also being a sharp or it has a sharp and edgy object, it is because the University teaches you to think critical or to think sharp.
The building at this time was a year old, so in short this building or architecture is still young. This building was built for incoming Senior High School students. In photo, normally I take shots in a RAW file format, basically RGB/RAW file. I edited it manually via Adobe LightRoom, I mainly adjusted the black feature and lower the highlights, so we will not be able to see the lights/white more than the building.
Let us just say, the subject of this photo is an ordinary building that reflects my own personal view from my own personal experience. Time and time, I take photos because I want to reflect my life from it. I still don't know what that is, or what is called, is there a term for that?
Color Pallete

Credits to Canva
What do you think? P.S. Photo and Watermark is Official mine.
Camera Settings
| CAMERA MODEL | Canon 700D |
| --- | --- |
| LENS | Canon 50mm 1.8f |
| ISO | 400 |
| SHUTTER | 1/200 |
| APERTURE | 1.8f |
| FLASH | No |