---
Shot by Canon 700D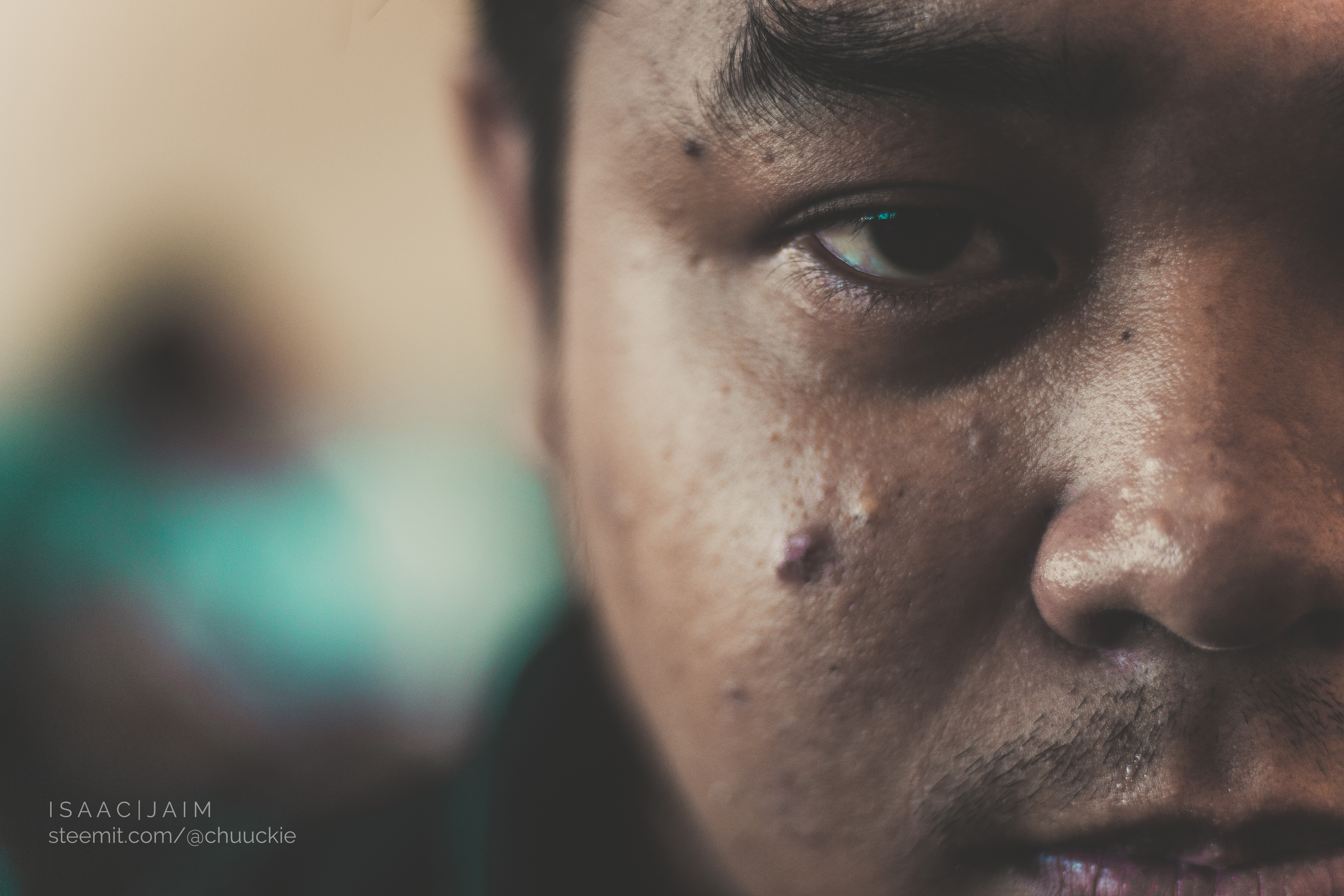 Shot from my Ordinary camera the Canon 700D, it took place inside our class-room it was random but I like the way the 50mm works. This was also the time experimenting with 50mm lens. Let me first introduce to you our subject for this photo, this is Jonniel Amoroto my classmate.
I took the scene several times, this photo is really unique because I want my audiences to know that sharpness and the flaws are very important on every photo. Based on my experience (non-professional) and on my knowledge on why Portrait photographers really choose a camera that has a bigger megapixel.
Obviously the photo is normal, I just have to adjust the color from the background, the clarity of its pimples on his face. If you read some of my past blogs, almost every photo I took the shadows should normally be edited, the highlights and the contrast. It is rare for me to adjust the colors of the photo.
I also made a mistake on the camera setting. If you want to really have an awesome shot, you should be manually adjusting the ISO below 400, lets not make it more sensor-sensitive (I don't know if that is the correct terms for that); this means that if you manually set your ISO to 3200, it creates unnecessary noises (annoying dots) because it generates false data or the censor assumes that this pixel is correct. (Talk about techincal stuff)
Color Pallete

Credits to Canva
What do you think? Should I be doing more, I need answers.
Camera Settings
| CAMERA MODEL | Canon 700D |
| --- | --- |
| LENS | Canon 50mm 1.8f |
| ISO | 200 |
| SHUTTER | 1/500 |
| APERTURE | 1.8f |
| FLASH | No |