---
Shot by Canon 700D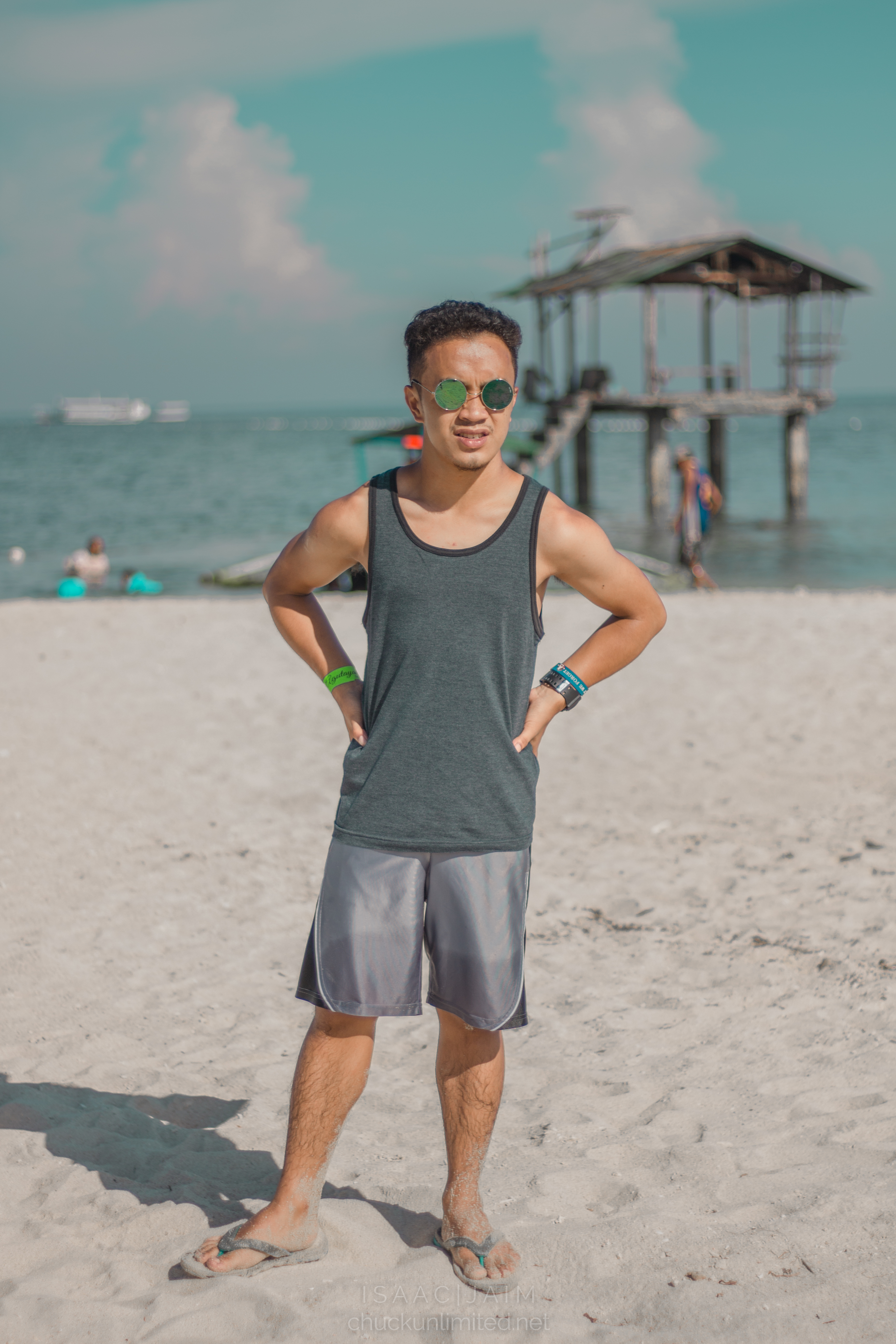 Shot from the Unknown islands of Cagayan de Oro, a random shot but the way I took it is what I love. I forgot the original name of the island, but the island is only available at low tides because of plain white sand. The island is known to be a mysterious one because it sometimes hides even if its on low tides. There were a lot of people and tourists who visted the area, people who tends to visit the island are usually the residents of Cagayan de oro. The island is 3 Kilometers away from the port. It is far way, but the boats or bankas are fast enough to reach the destination.
In the photo – he is my Cousin name Kent. He is a smart boy with an awesome abilities especially from school, he is also good in writing blogs and influence people with his hobbies, he is also interested in blogging – but I still don't know when they will be able to start their own blogging website or steem blog account.
This was a fast photoshoot together with my cousins. There were almost 350 shots I took, but I only chose this one right here because I like the background, and his comfortable pose in this shot. Let us not make things complicated – I shot it with simple Canon 700D with a macro lens of 1.8f, of course we should be shooting it with a shutter speed of 1/500 then a minimum ISO of 100. (Let's not make it sensitive)
In Adobe Lightroom – Since this was a summer feel category, we will be playing with the colors blue, yellow and orange. Let us focus on the colors blue that is leaning to teal. The original photo was really bright, so I have to adjust the exposure of the photo and make it less exposed from the sun. I scaled the highlights to low so we still may able too see the skies and the background. Let us also not forget the shadows to scale a little bit high. I only saturated the color orange, and less saturate the color yellow so we may able to see the sand whiter.
Color Pallete

Credits to Canva for the Color Pallete Generator
What are your own opinions about the photo, do I still have to improve it? P.S. Photo and Watermark is Official mine.
Camera Settings
| CAMERA MODEL | Canon 700D |
| --- | --- |
| LENS | Canon 50mm 1.8f |
| ISO | 100 |
| SHUTTER | 1/500 |
| APERTURE | 1.8f |
| FLASH | No |
Support & Visit my Official Website ChuckUnlimited