SMART FIRE DETECTOR AND SPRINKLER SYSTEM
Tasks and Accomplishments
Date: 11/29/18 (Thursday)
Task:
Start hard coding
Buy necessary materials – the water pump and other modules, Arduino, gps modules.
Connect the modulator, gsm and gps module to the arduino.
Accomplishments:
Started the hard coding for fire detection using image processing. So far it can now determine yellow colored fire but still needs futher testing.
Attached the modules – gsm, gps to the arduino
Evidence: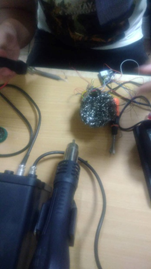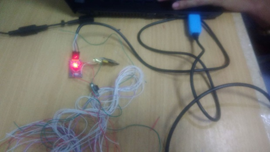 Proponents:
Balibad, Reymart
Booc, Rio Vince
Jaim, Isaac Bryle
Tomines, Kenn
Adviser:
Engr. Diego Abad MEng.
Github Link
https://github.com/Chuuuckie/main