SMART FIRE DETECTOR AND SPRINKLER SYSTEM
Tasks and Accomplishments
Date: 12/4/18 (Friday)
Task:
– Solve and Fix the problems from the system
– Debug the codes from the Arduino
– Fix the connections
Accomplishments:
– Connected the pump via relay for the sprinkler to the arduino
– Testing of the modules simultaneously
– Debugging the codes in the arduino.
– Re-Soldering other modules in the arduino.
Evidence: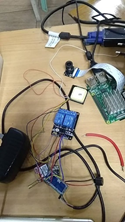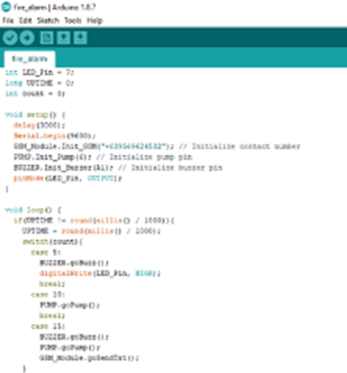 Proponents:
Balibad, Reymart
Booc, Rio Vince
Jaim, Isaac Bryle
Tomines, Kenn
Adviser:
Engr. Diego Abad MEng.
Github Link
https://github.com/Chuuuckie/main
P.S.: All the upvotes from the first will be funded to the project.