---
Shot by Canon 700D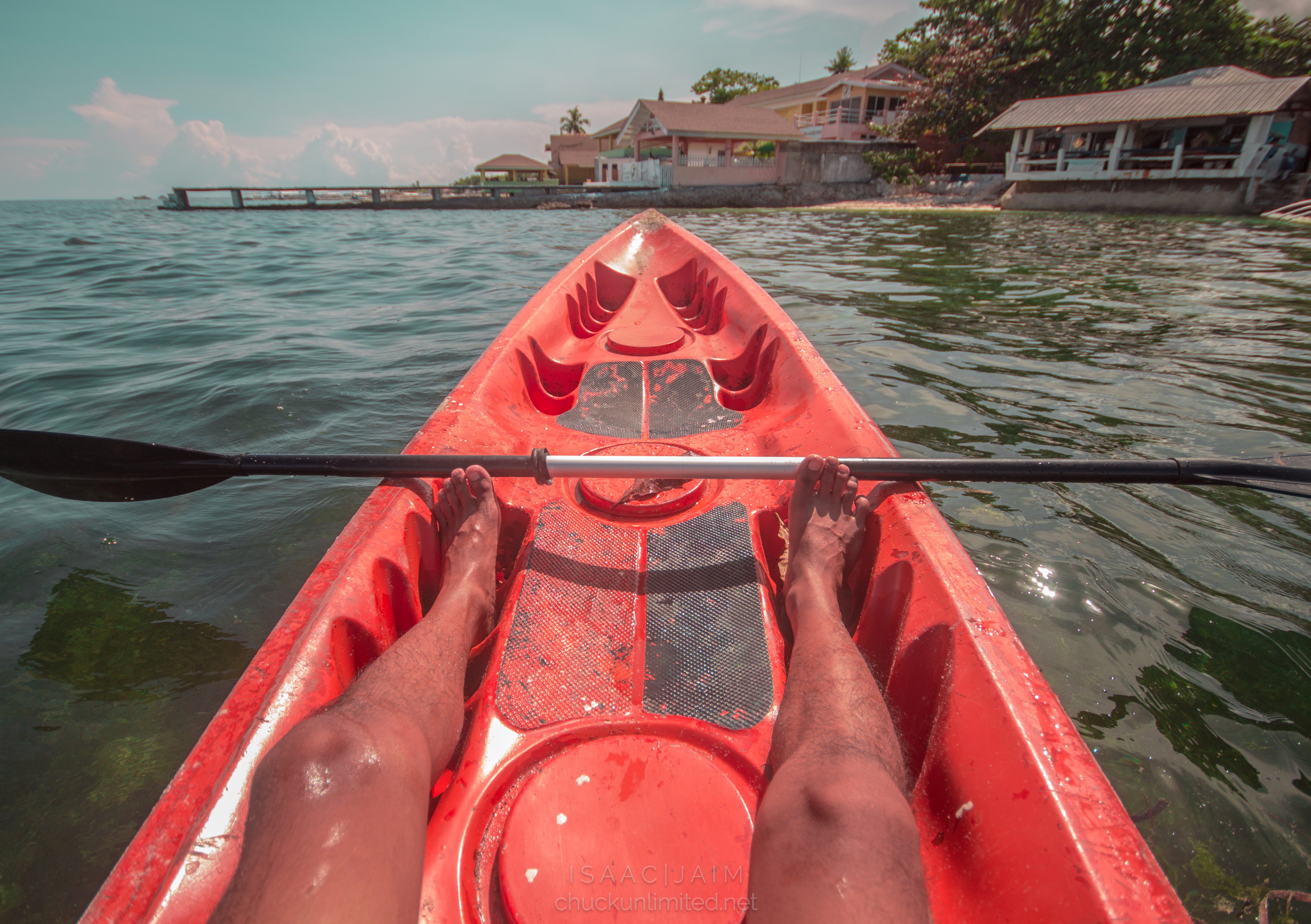 The photo was taken 3 months ago during my internship, I was assigned in Operations. My job on my intership is a Systems Administrator. To be clear my job was to simply manage all inventory storages, install necessary equipment to Log all the pieces that are not locally stored in the company. So in this photo, we were assigned at another building to manage and clean the storages, yet we were only there to observe the job to our Seniors. This beach is located near Lapu-lapu City, Marigondon Beach.
Now because our job was only a simple task, I brought my Camera with me. Our Fleet manager allowed us to take a break after work – like swimming across the beach and also doing kayak. @gecaintristan had a lot of fun during those days. We fought against the high winds of the beaches and we also fought the strong current against us while doing kayak.
So the the shot was so risky because I have to bring my Camera with me, shot with 10mm super wide angle (non-fished eye lens). If I mess up with my kayak, probably the camera will end up also sinking. The camera is non-waterproof so I really must be careful. The shot was from a Canon 700D with a SIGMA lens 10-18mm, so it is basically a wide angle lens. I also tried it with a new setting called Cinema Color Profile. Which is also good for Post editing even if it is a raw file.
I did also edit the highlights of the photo since it was a bright sunny day, to clearly see the kayak and the sea surrounding on it, I have to saturate the color green because the beach is not really that clean because it is full of seaweeds and moss.
Color Pallete

Credits to Canva for the Color Pallete Generator
Do you have any thoughts about this photo? P.S. Photo and Watermark is Official mine.
Camera Settings
| CAMERA MODEL | Canon 700D |
| --- | --- |
| LENS | SIGMA 10-18mm 4.0f |
| ISO | 200 |
| SHUTTER | 1/500 |
| APERTURE | 4.0f |
| FLASH | No |