Personal Story with Pure Talk
I woke up early in the morning just to meet these guys. This was again @simplethon's successful plan, he really manages us to cooperate with his game, the game is called "jabee". We meet up almost everyday just to eat his favorite fastfood restaurant @jollibee. I guess it fine if he will be spending almost everything we bought.
So I woke up early in the morning, 4am. – Elthon called me and I rejected the call because it was too early, forgetting the plans we made yesterday. Kenn also woke up early because of those miss calls. Then we have to wait 1 hour because of @calvinweigel's grooming. He grooms a lot. 5:20 am, Elthon picks me up then we drove 6 kilometeres to Kenn. It was a bit traffic, Calvin has already arrived at the place. We told them to wait because we have to pick up Kenn.
There you have it. They were missing last saturday so why not catch up with us? and they did, altough calvin was there last saturday. I have to give regards to Miss Giulia sorry for the misspelled name from the last post. Tristan sorry for leaving you behind while you are still in the bathroom (I told you to make it quick). Also for @miriklir my GF, shes was probably still asleep at this time. Angela I dont know why you did not catch up with us. Until next time!
Thesis Defense is Tomorrow! Everything will be fine, I hope so!
Oh, how cute.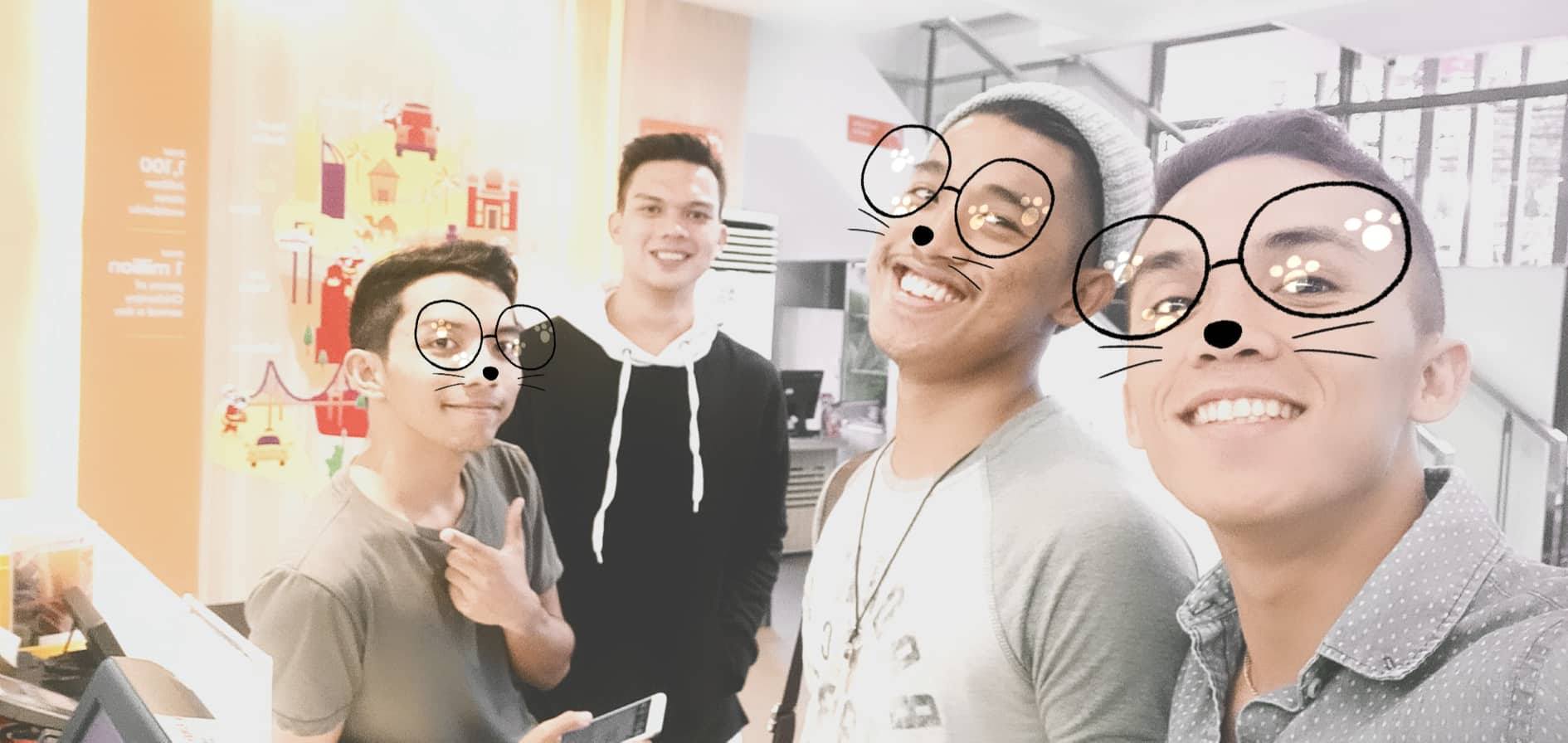 Try to use @automation for fun, and also cheer up by commenting !popcorn
Support & Visit my Official Website ChuckUnlimited
Make sure that you at least Follow and Upvote this post to give a little bit of Support from the Author