---
Shot by Canon 700D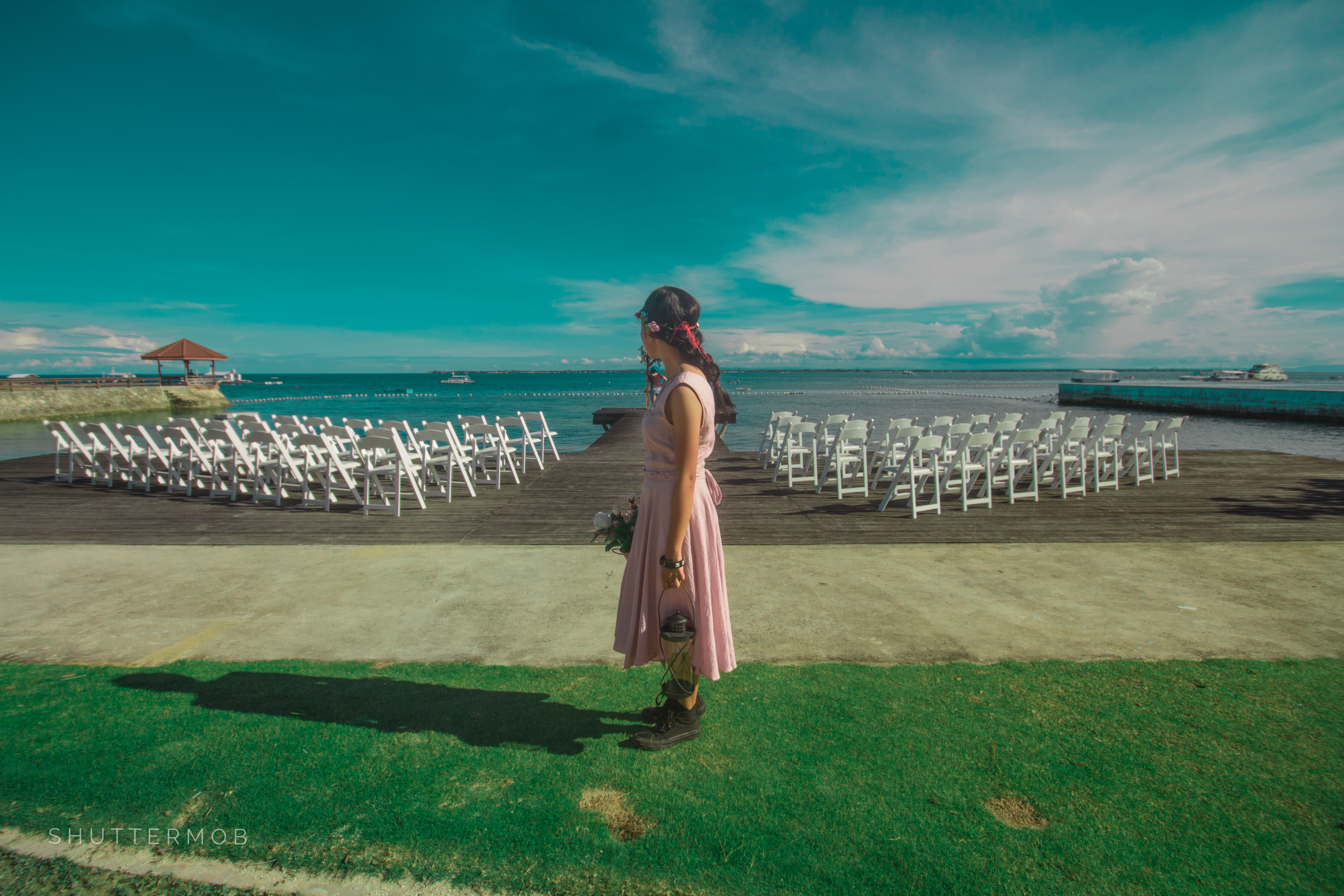 Photo of my sister 7 months ago, this day was her pictorial for her pre-debut shoots so we may able to send photos for the public and initiate a party. Note: Debut parties are common here in the Philippines. I was not yet a Steemian at this time, so I was not able to post this photo and also love to share this to everyone.
Let us not make this a long blog, lets skip all the stories and etc because this will be a 3 day-sister blog. (P.S. Drafting all of my posts so I can have a daily post for you guys to see)
Now the photo is shot from a canon 700D, with a SIGMA lens 10-18mm wide angle. It was the best wide angle lens yet, old but gold @calvinweigel bought it for $200 USD. It was used to be expensive but who cares, he immediately buys it and viola lends it to me for my sister. The shot was manually adjusted with an ISO of 200 because it was a bright sunny day. 1/200 is enough because we have a higher aperture which is 4.0f (Not really blurry background and not also good for lowlight)
Editing this in Adobe LR was pretty fun, I focused on the colors yellow, green and blue. My favorite part of the photo editing was at the green part, the grass was usually lighter so I have to scale the colors green to darker. The blue ones also scaled to teal, we did not have to bother the exposure and the contrast because it was nearly fine and my sister also liked the photo so there is no big deal.
Color Pallete

Credits to Canva for the Color Pallete Generator
Thanks for Reading! What are your own opinions about the photo, do I still have to improve it? P.S. Photo and Watermark is Official mine.
Camera Settings
| CAMERA MODEL | Canon 700D |
| --- | --- |
| LENS | Sigma 10-18mm 4.0f |
| ISO | 200 |
| SHUTTER | 1/200 |
| APERTURE | 4.0f |
| FLASH | No |
Support & Visit my Official Website ChuckUnlimited