---
Shot by Canon 700D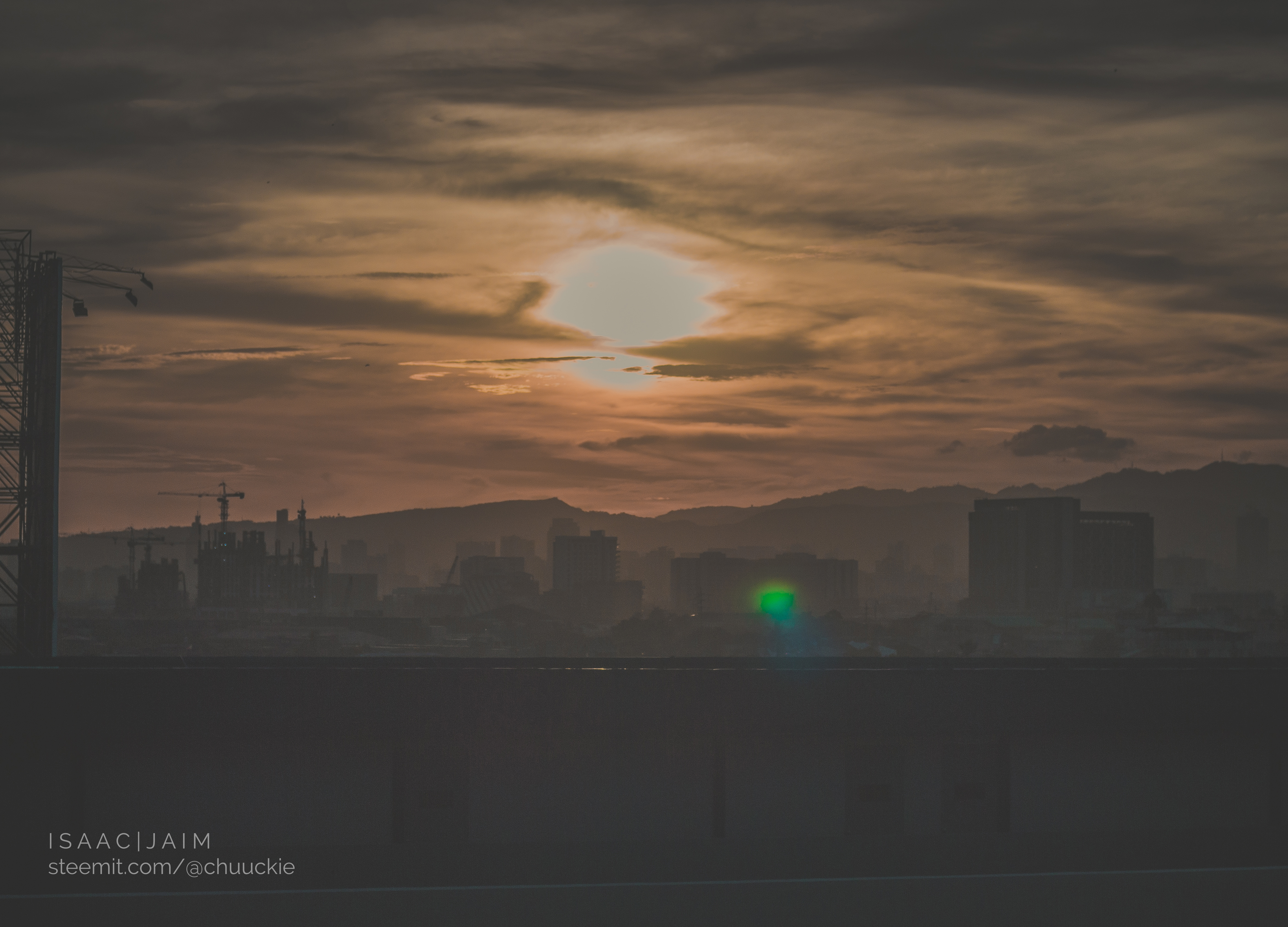 I feel sorry for showing you random shots I had from the past months – Because I want to engage with my audience, I want everyone to know what this lens' capabilities. In this photo the subject is our Sun, it was almost 6PM in the afternoon – so I had to make a quick few shots before going somewhere else.
I also wanted to show the beautiful silhouettes of those buildings. I highly minimized the highlights of the photo since it was over exposed and a 1.8f with a shutter speed of 1/4000 is still not recommended against the light. So I manually adjusted and minimized also the exposure of the photo, it was a success.
So far the 50mm is not good for goldenhour photography, but for portait photography only. Maybe 50mm with 4.0f actually works, but if you want to maintain the macro feel effect from the lens, then you might need to buy and use Lens filters.
Color Pallete

Credits to Canva
What do you think? P.S. Photo and Watermark is Official mine.
Camera Settings
| CAMERA MODEL | Canon 700D |
| --- | --- |
| LENS | Canon 50mm 1.8f |
| ISO | 100 |
| SHUTTER | 1/4000 |
| APERTURE | 1.8 |
| FLASH | No |