PS. I brought my camera with me, but I didnt bring my SD card with me, what a loss…
Now you See me
Heya fellas, I have been inactive for a while, because I have to take a break for maybe 2-3 days, just to spend my whole time together with my family and our lovely pet. We managed to travel early in the morning on the first day of January. It was really tiring because I have to wake up very early just to travel 3 hours from Cebu to Argao.
Arriving there was stressful to for me because there were no WIFI, cellular data and television. Its like we are having a vacation without gadgets. In my Mother's Opinion – "Its good to have those gadgets away from us." for me its not lol. I didnt expect to have this kind of immediate action from my Parents. They didnt inform me ahead of time, the worst thing is – I never charged my phone's batteries, now my colleagues will panic where the hell I am.
FYI: Unfortunately, nobody contacted me or left a message except from my GF whos last message was "bibi" lol. No one from discord also contacted me on where the hell I am, just some social share links. Ok now back from the topic.
Im going to shares some photos we got from the place, we onlt used smartphones, so expect a bad quality of image.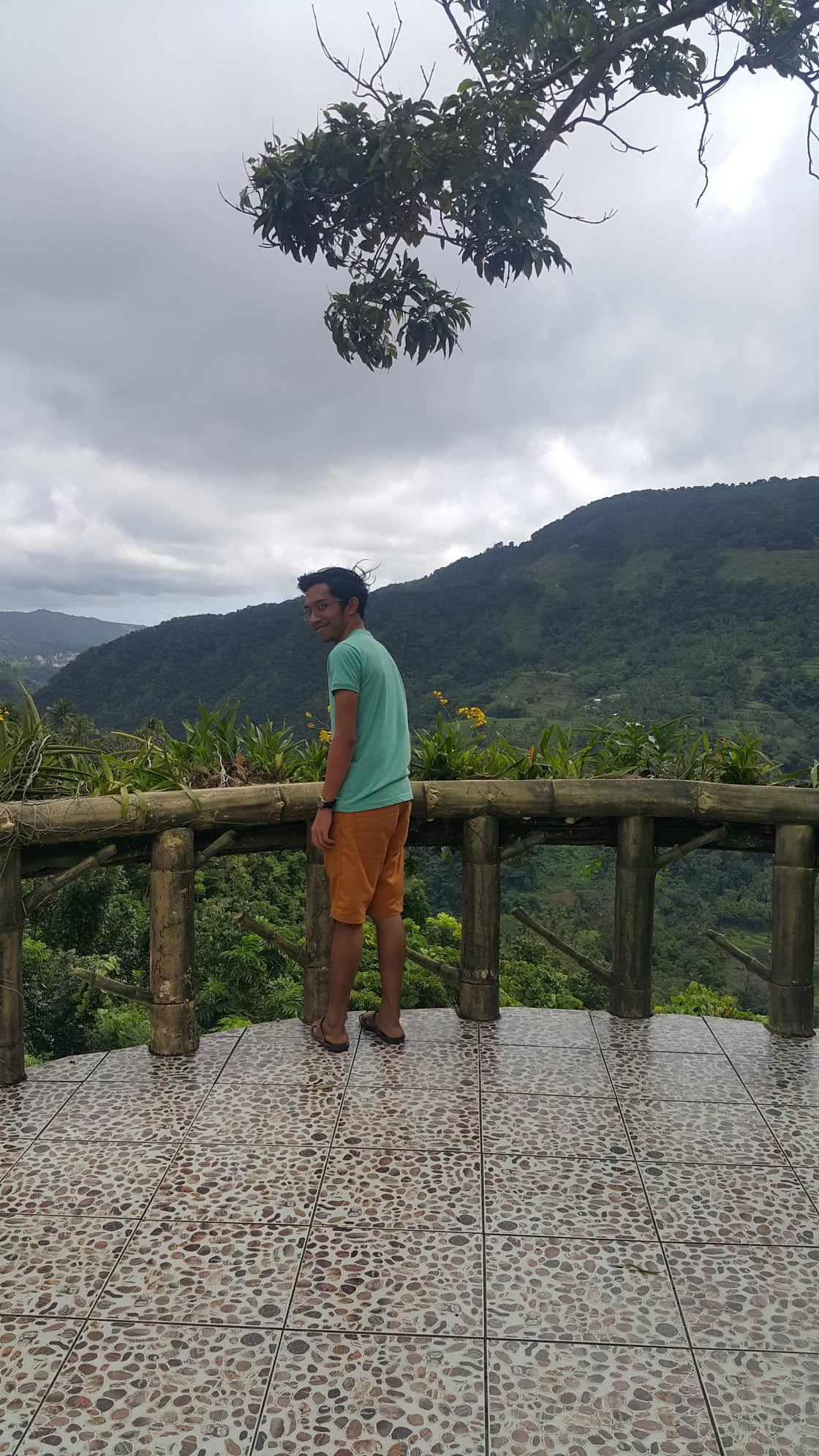 Thats me, lol sorry about that Ugly face.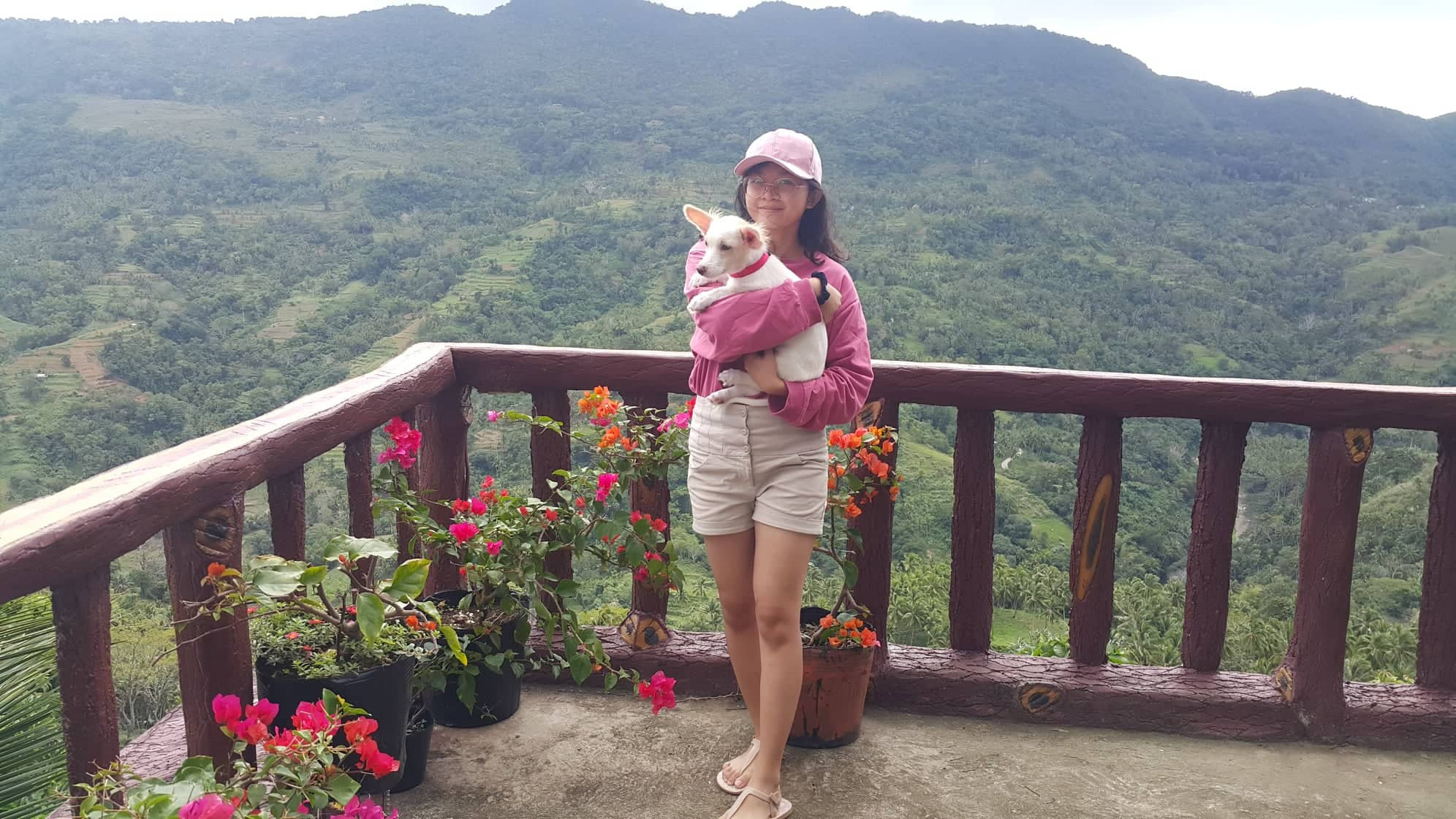 My sister, our pup, and the background/place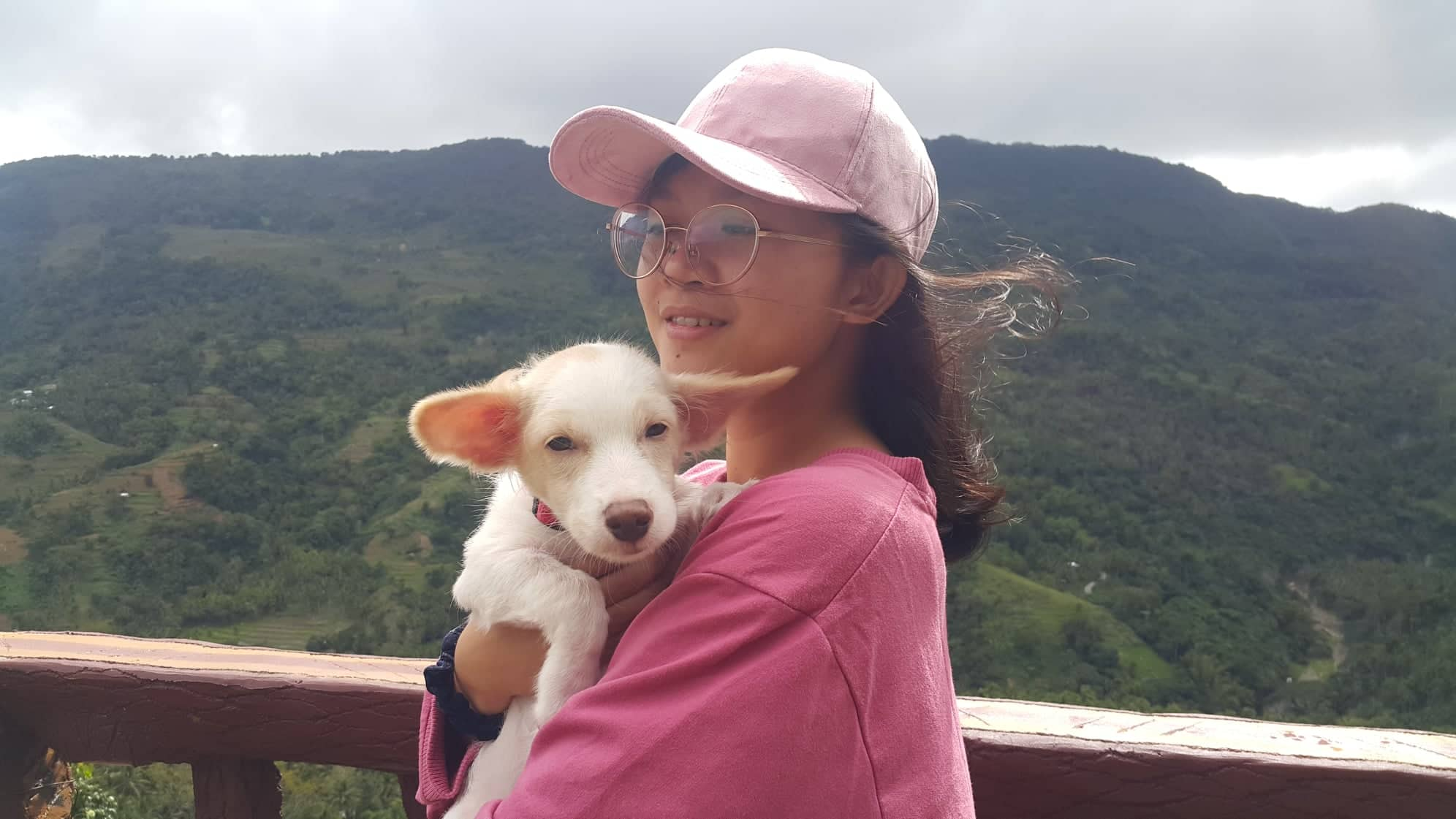 Our pup and my sister.
Now if you are asking what breed our dog has, it is Japanese Spitz mixed breed w/ Shih Tzu If you love dogs, you would probably know. Now for the place – the place is great, we booked a room priced at 2700 PHP, thats good for 2 but w/ additional beddings for me and my sister. Its an 88KM drive that is 3hrs and a half hour drive, 1 hr is for the traffic from the metro and 2 hrs for those difficult hard turning curves. Id also recommend to bring your own drone, dang I forgot the drone.
If you want to have some vacation here in the Philippines, thats a no problem. Ill help you anywhere near the islands of Cebu only. I could even help and get you some free ride, 😉 . Open for all Steemians everybody! Now, I wont be including #Philippines tag because who dares vote my posts? Only autovotes and great awesome people. RIP PH Curators! Thanks for reading, have a happy NEW YEAR!