All credits to Oracle-D
disclaimer: this post is un-professional, please be advised that this post is for promotional and for the future of steem, lets have fun and read at your own risk!
What is NetCoins
Netcoins allows retailers to sell cryptocurrency. Netcoins Inc. (CSE: NETC) owns and operates a proprietary Virtual Crypto ATM software platform. We turn any device into a Virtual Crypto ATM, so that consumers can buy crypto easily in a familiar retail setting.
– From this article
Thanks to @jonsnow1983 for letting us know about this. I was not after the oracle-d's upvote, I was instead fixing my mind that this is for the future of Steem!
What about it?
Well you probably should check this post before you read my post. Now, what about it? NetCoins is running a Contest that lets you vote your favorite coin to be listed in their exchange. Well now, most coins casted votes from each user are probably not well known coins, what if Steem gets to be listed in a new Cryptocurrency exchange?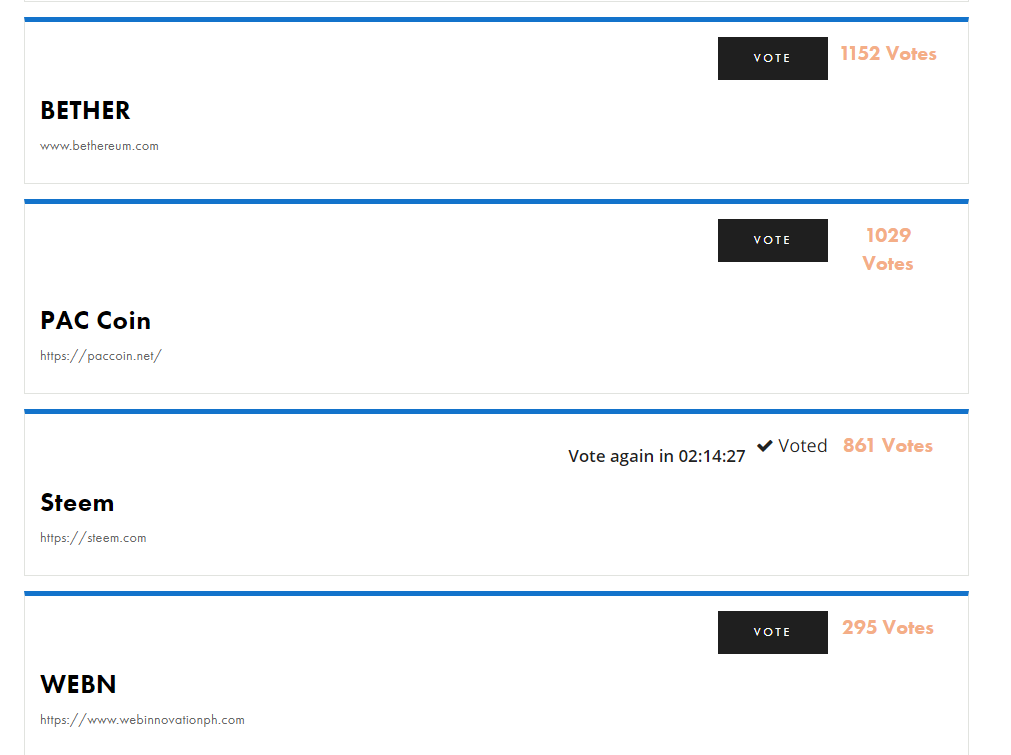 Steem is now at 6th place with 800+ votes casted from the users, every 24 hours you may vote again for Steem and make it to the top of the list.
Do you think Steem will reach over 2000 votes?
I am sure votes casted from each user will vote every 24 hours, it is because steem has a community, Thanks to everyone who participated from the open task-request. Investors would really be happy to see Steem to be listed on another crypto-exchange.
Did you vote?
For fair use an non-abusive activity, I think its better not to use 5 emails or multiple accounts, lets just say – lets give NetCoins that we are non-abusive community, lets build relationship to other cryptoexchanges and build a good and better reputation.
http://contest.gonetcoins.com/
Cast your votes in that link, and let us know below from the comments, resteem @oracle-d 's latest post, leave a comment on theirs or in this post, Ill also give you an upvote for sure!